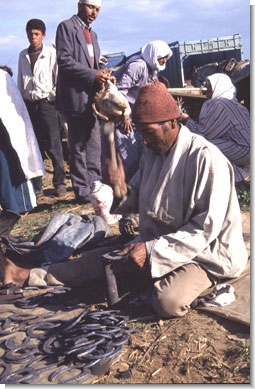 Venue: Rural Crafts Centre, Hereford School of Farriery, Holme Lacy, HR2 6LL
Time: Registration from 9am, rural crafts tour 9.20, 10am start.

This seminar will be of interest to people working with traction animals and also to students and newly qualified professionals who would like the opportunity to work in developing countries for the welfare of animals and the benefit of the owners dependent on them.

The following topics will be covered in a series of presentations and practical demonstrations.

Farriery:
Gait assessment, trimming, shoeing, tool making, training courses.

Harnessing:
Materials, design, fitting guidelines.

Cost: £25 (£10 for students) including lunch.